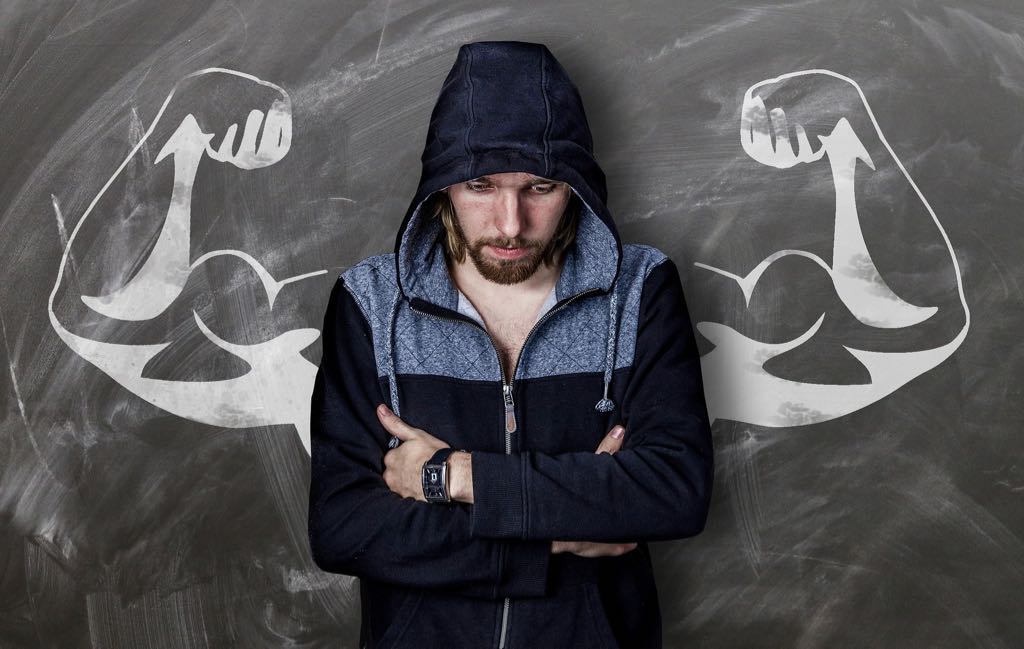 Here I sit, struggling yet again, to get back into the rhythm of my writing.
Ringing in my ears are the words of Dr. Bob Rotella who said at the Pendulum Summit this month:
Imagine how motivated you would be if you knew that the game tape of your entire day was being broadcast on national television. If all of your friends and family, your boss, could tune in to see exactly what you were doing at that moment.
….I did great today; "Yeah? Lets take a look at the game tape!"
So, in case that episode of Ancient Aliens I was watching over breakfast is true and we are indeed being watched, and perhaps even taped, by extra terrestrials, and in the interest of full disclosure; I did watch a half an episode of Ancient Aliens over breakfast, Trevor Noah has hilariously brought me up to speed on Trumpageddon, I've made the beds, had a shower and the floors need washing.
However, as I have come to observe, some of my best thinking is done in the shower. The floors can wait. I have a thread for this piece and I am taking Jack Daly's advice;
using my 168 "in the grandest of fashions"
The thread for this piece is the duality of improvement, whether business, personal or sport.
It is so easy and yet so bloody difficult.
Any help we can get in the pursuit of improvement is gratefully received. That help came in bucket loads at the Pendulum Summit in the Conference Centre Dublin on the 10th and 11th January this year. A great line up of visionaries and thought leaders gathered to address 7000 participants, attending to see what nuggets of wisdom could be gleaned from the two days.
There was definitely something for everyone there, so those nuggets will have been as varied as the audience was numerous.
I composed this blog for myself, to collate my observations into one place so that I could keep them front of mind and nurture, throughout the rest of the year, the truly positive momentum generated by the experience of the Pendulum Summit.
There were just too many valuable lessons arising, so I will be splitting them over a series of three blogs.
For me, each session over the two days spoke to one or more of the following:
What we do:
The practical activities we engage in, the habits we form, the things we measure, the systems, the processes.
How we bring ourselves to what we do:
Our gratitude, our happiness set point, our self-view, our relationship with failure, our resilience, the patterns we hold onto and the ones we release.
Why we do what we do:
Our Purpose, our mission, our vision, our values, our self-belief, emotional intelligence and acceptance of our own creativity.
I've read all this before, I've thought a lot about it before…. I know all this right?
Well knowing it and applying it are two horses of very different colours.
It helps to be "ready to hear" what these guys have to say. I had taken some time over Christmas and the New Year to make some decisions and "set my attitude" for the year, so I felt I was on fertile ground. As if to echo this internal observation, former Irish Rugby international, Paul O'Connell, spoke of the struggle he had with anxiety and performance improvement until he was ready to really hear the advice in the books he had read. Now, he had to re-read those books… but he heard, and then applied… something as simple and yet as profoundly effective as his "Big Rocks". Yes, I know that sounds a little peculiar but I will be handling Paul O'Connell's "Big Rocks" later in the "What we do" blog post.
To a speaker, each of the luminaries rated the "Why we do what we do" as the most critical. I was reminded of Simon Sinek's concept "Start with Why".
He wasn't one of the speakers at the Pendulum Summit, it just resonated with me that way.
So, in retrospect, my notes on the two days fell into that model.
Start with Why
I was captured by a series of questions posed by Dr. Bob Rotella. He observed that many of the athletes he had worked with possessed the ability to create their own reality. The questions were powerful, and if answered would help clear a path:
Where do you think you belong?
Can you see it in yourself before everyone else does?
Can your vision get clearer?
Do you see yourself as being talented?
What endeared this speaker to me was his incredulity at peoples' self-talk and lack of acceptance of their talent and creativity. He just couldn't get how people are so emotionally invested in their sports teams' success and not in their own success!
Know thyself, seemed to be the rallying cry.
Martyn Newman spoke about Emotional Intelligence changing what we thought we knew about performance psychology and gave us the opportunity to get a snap shot of our own Emotional Intelligence, with a complimentary summary report. He took a cross section of those reports and presented a composite for the audience.
He reflected on the predictors of an entrepreneurial outlook:
Self-reliance
Self-confidence
Optimism
The audience seemed to rank highly on those competencies.
Marci Schimoff spoke about the scientific research into happiness and finished her session by saying:
Identify what you can do, then do it with all of your soul.
Paul O'Connell spoke about knowing your strengths and working to them. Working on your weaknesses leads
to you getting only marginally better at something you were already bad at!
A sentiment with which I totally agree.
All the speakers addressed the importance of clarity of purpose, of understanding our values and of living them through a well-stated mission and vision. While every speaker addressed the importance of the purpose, mission and vision, none presented a silver bullet for writing one.
Speaking from experience, this is an exercise in iteration; stating and restating until you find yourself, not so much "writing" your purpose, as "admitting to it".
Ok, fair cop, yep that's the reason I'm on the face of this planet.
I don't like resolutions… but shall we say, on the back of the Pendulum Summit, and from the perspective of "Why I do the things I do", I have been reminded to do the following:
To look, daily, at the purpose I worked so hard to "admit to"
To regularly answer the questions:

Where do I think I belong?
Can I see it in myself before everyone else does?
Can my vision get clearer?

To look, daily, for examples of my own talent and creativity
To nurture my self-reliance, self-confidence and optimism
To do all of the above with all my soul
So that covers the "Why we do what we do". If you haven't got a statement of purpose for your business right now, start working on one. It focuses your efforts and keeps you honest, but only if you use it once you have it! I can help you with that if you ask.
In the next post I will look at the speakers' take on "How we bring ourselves to what we do".
Comments welcome. Conversation will go a long way to perpetuating the positive momentum arising from this great conference.