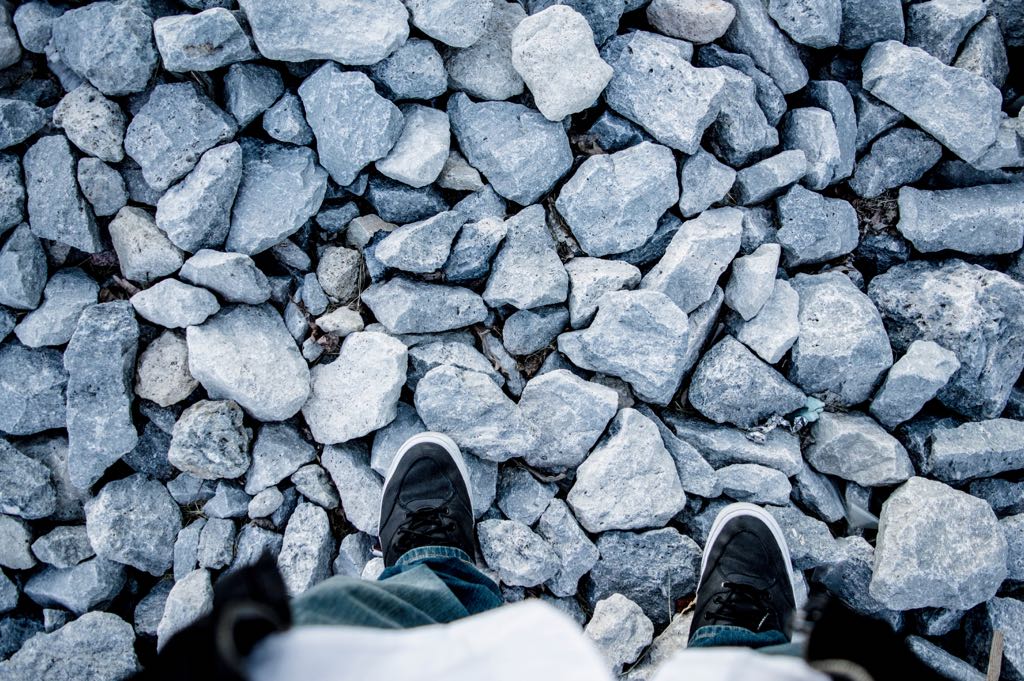 The first blog post in this series took a look at the Pendulum Summit panel's perspective on "why" we do what we do.
The second reflected on "how" we bring ourselves to what we do.
This final post gets into the nuts and bolts of the stuff we do, or should be doing, when we work towards the fulfillment of our goals.
I've got to kick this one off with a quote from Jack Daly:
Sports teams are run better than most businesses
The reason he gives for this is the fact that no self respecting sports coach would let a team take to the field of play without a playbook, containing the well-rehearsed strategies and tactics they intend to use to clinically dispatch their opposition. When I think about this from a personal perspective it makes complete sense.
I play waterpolo with Drogheda Waterpolo Club; a young dynamic team with a great coach. If you asked all of the players, individually:
What's the team's system of play?
What happens in a man up situation?
What happens in a man down situation?
When do you press?
When do you zone?
I reckon you would get a high degree of corroboration. We talk it, we practice it, that process builds confidence and trust in the system and resilience in tough situations. If we stick to the system and win, we know why we won. If we don't and lose we know why we lost. What gets measured gets done. Of course we have stuck to the system and lost. Sometimes you just meet your match, but when we're on form we're hard to beat.
I can think of plenty of instances where my client organisations have had no playbook for talent or L&D or communications or some other area with which I help them. However, for me, the Pendulum Summit was much more about my business and taking it to the next level or as the tag line suggested,
Breaking Through to Brilliance
So, rather than trying to wow you with my acumen on how everyone else is doing it wrong, I'd prefer to concentrate on the deficiencies in my own playbook that, when acknowledged, have turned out to be low hanging fruit with respect to improvement of my own business operations.
Some of what follows I wasn't doing at all and some I just hadn't properly defined. However, having addressed most of these points in the last couple of months, I've found it much easier to articulate how I do what I do and, ultimately, to measure whether it's getting done.
Inspect the Baskets
Central to this concept is the distinction between Prospects, Customers and Clients detailed by Jack Daly.
Prospects being the people you would like to do business with but haven't yet.
Customers are those with whom you have done some business, but not much.
Clients are the ones you've done business with and who keep coming back for more.
The aim here is to categorise each into "baskets" and inspect those baskets from the perspective of converting Prospects into Customers and Customers into Clients.
We do this by "touching" those prospects often. A "touch" can be any communication that says, "Hey, I exist, and I'm ready to do business".
That could be an email, a phone call, knocking on doors, or it could be a blog post of interest, setting up a LinkedIn group or sharing some content around innovation or best practice that is of interest and of benefit to that prospect.
Fun fact: it takes 9 touches before a prospect even recognises that you exist!
So, if you have not worked with me before and you've read the other two blog posts in this series, then we're only six more touches away from maybe having a conversation.
To inspect those baskets we ask three questions:
When did I last touch that prospect/customer/client?
How did I touch that prospect/customer/client?
What is the barrier to them becoming a customer/client?
It's simple and effective because it provides a structure around which one can become disciplined. Once you have your definitions, it is easy to track progress through the baskets.
Adding zeros
Brad Sugars spoke of 30% vs 30X.
That means, respectively, working "in" the business versus working "on" the business. To add zeros to the business there are 5 focus areas:
Strategy
Mission
People
Business Development
Execution
Within those five areas of focus there was lots of great material about leverage, scalability, opportunity, marketability, planning and systems etc.
However, I do not come from a sales background, so the stand out nugget for me was a simple formula around Business Development:
(measure) Number of Leads
x
(measure) Conversion rate
=
Number of Customers (result)
x
(measure) Number of Transactions
x
(measure) Average Sale
=
Revenues (result)
x
(measure) Margin
=
Profit (result)
I had seen this before, but as I noted in the first blog post, timing is everything.
This time I noticed that I had been looking at the (result) instead of the (measure). Simply by addressing these 5 measures and coupling that with Jack Daly's "Inspecting the Baskets" I have introduced a different level of awareness around the state of play of my business.
Culture by Design, Not Default
On the second day of the summit, Jack Daly "winged it" to summarise the material to date. It was brilliant. He hilariously detailed the 3 sins of Sales Management within organisations geared for anemic growth:
CEO = Sales Manager
Best sales person becomes sales manager
Best sales person becomes sales manager with sales responsibilities.
However, in keeping with the "systems and processes" theme that pervaded most of the sessions over the two days, my take away from this session was the four systems upon which culture sits:
Recognition systems – as Brad Sugars demonstrated "Hey Siri, remind me to congratulate someone at 2pm!". Indeed, myself and Siri have become well acquainted since.
Communication systems
Personal and Professional Development systems – and don't overlook the personal development. Jack Daly had introduced a bucket list to the 1:1 planning process in one of his businesses. What's on your bucket list and how can the organisation help you tick something off that list this year?
Empowerment systems
In much the same way that my waterpolo teammates can be confidently creative within our system of play; When these systems exist and everyone in the organisation is familiar with them, they are encouraged to be creative.
Those Big Rocks
Ok, so it was a cheap giggle suggesting in the first blog post that I would be handling Paul O'Connell's big rocks, but it was a revelation to see how simply and successfully he applied the "Big Rocks" model from Stephen Covey's "Seven Habits of Highly Effective People".
Simply put, he identified the 5 things that were central to making him a great player, wrote them out on an A4 sheet of paper and then every Sunday chaired a 15 minute meeting with himself. In that meeting he would map out the tasks of importance for that week related entirely to those 5 "Big Rocks".
He also spoke about simple things, like drinking a bottle of water before going down stairs in the morning and mentally being one up on everyone else around hydration.
Then checking his social media to see if any of his teammates had been active after he went to bed and, if they had, he was two up on them around rest.
I've recommitted my "Best Me" to adopting this attitude of one-up-manship toward "Little-me". That's the "me" that conspires to screw up what I'm trying to achieve in life and work. He's a devious little shit, and I have to be on my toes to realise when he's winning and to nip it in the bud.
Focusing on the "What" I do, defining the "What" that is important, committing to completing it and then ensuring it gets done is an effective way of doing this. If this particular activity is important toward the achievement of my goal and its done, then that's "Best Me" one up on "Little me". From getting that swim set in, to getting to bed before 10, to scheduling that one business development meeting every week… I can track myself racking up the scores.
Conclusion
Improvement is like good comedy; timing is everything. You can find any amount of really useful information about your topic of interest and to make the most of that information you have got to be ready to hear it.
The two days of the Pendulum Summit were at times intense, uncomfortable and overwhelming and at other times funny, uplifting and poignant. The speakers were open and honest about their stories and for the most part I could feel a real connection with them. I left the two days thinking what a wonderful bunch of ordinary human beings they were; A group that, collectively, just happen to have an extraordinary focus and determination.
I also left believing that, as James Caan put it
Success is not copy righted, it is available to all
I hope you have found something useful within this series of blogs. It has certainly been a consolidating exercise writing them. These have been my key take-aways from my time with the thought leaders of the Pendulum Summit and applying the learning is making a real difference. The trick is to remain focused on applying the learning and maintaining that momentum throughout the year. Conversation is a great way of doing that. Comment here, drop me an email or give me a call. I look forward to our next "touch".